Snoring Cessation in Wayland, MA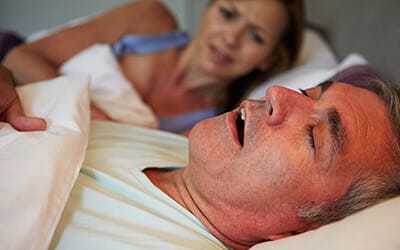 Do you find yourself feeling constantly exhausted, having problems with concentration and memory, or suffering from morning headaches? These are all common signs of chronic snoring, which may be affecting the quality of your deep sleep. Here at Wayland Dental, Dr. Michael Putt offers customized snoreguards to combat this problem and help you finally rest easy every night. Patients from Natick, MA and surrounding areas are encouraged to contact us today to schedule an appointment!
What's the Problem?
Snoring occurs when a patient's airway becomes overly narrow or even blocked as they sleep. This can happen because of several factors, including the size of the patient's tongue, oral swelling, or neck size. This could be a sign of a very serious condition called Sleep Apnea. Patients who wake up constantly during the night because of this issue can suffer from higher risks of car accidents, health concerns like high blood pressure, and depressed moods. They may also disrupt their partner's sleeping with their loud snoring.
What's the Solution?
A screening with a sleep medicine specialist is always advised. With a customized snoreguard from Dr. Putt, patients can finally regain the rest they so desperately need. This oral appliance is designed to slightly reposition the mouth, allowing for easy breathing. Most patients adjust to the appliance very easily and find relief right away. If you suspect that you may suffer from chronic snoring, reach out to our team here in Wayland, MA.