Teeth Whitening in Wayland, MA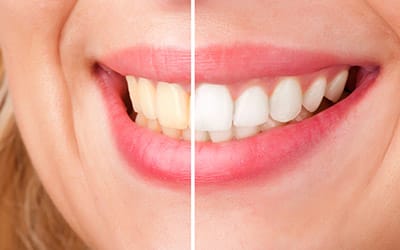 Are you unhappy with the color of your teeth? Would you like a brighter and healthier-looking smile? At Wayland Dental, Dr. Putt is experienced in helping patients brighten their look with strong, safe, and effective teeth whitening. Contact Wayland Dental today to schedule a cosmetic consultation!
In-Office Whitening
We use KOR technology to create gorgeous, fast improvements for your smile here in Wayland, MA. This state-of-the-art tool relies on both heat and light to accelerate the whitening process. The patient wears a closed mouthpiece that keeps oxygen from escaping during the treatment, resulting in a safer and more effective experience.
Take-Home Whitening
KOR is also available for at-home use! Our professional-strength bleaching kits contain a higher concentration of active ingredients than over-the-counter systems. In addition, we will customize your trays to fit your bite so they will hold the potent gel against tooth enamel and keep saliva from diluting the chemical reaction. In most cases, patients are advised to wear their gel-lined bleaching trays daily for about 14 days. Many people notice whiter teeth after just one day's treatment, but maximum results surface after two weeks of use.