Dental Crowns – Wayland, MA
Save Damaged Teeth with Lifelike Restorations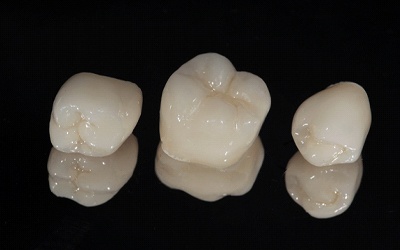 While there are many causes of damaged teeth, there's a solution out there that can address just about all of them: dental crowns! Whether decay has eroded enamel and exposed the vulnerable portions or you've recently had a bad fall or sporting injury, a cracked, chipped, or otherwise broken tooth is not something you should ignore. Without protection, not only will the tooth continue to break down, but you put yourself at risk of oral infections. At Wayland Dental, our dentists offer CEREC-made dental crowns to ensure your smile retains its natural appearance and stays protected for years to come. Give us a call today to learn what this restorative treatment can do for your smile!
What is a Dental Crown?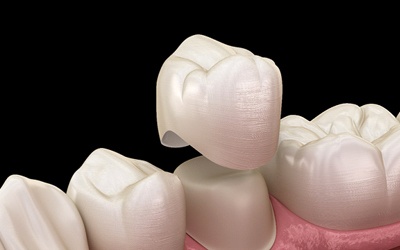 Dental crowns or caps are custom-made to fit over existing teeth, typically the larger ones that have large biting surfaces. Crowns can be made from a variety of dental materials, but our office opts for ceramic thanks to its lifelike esthetics and durability. We may recommend a dental crown to you if:
Your tooth is significantly decayed or damaged
You need to keep a tooth held together due to a crack weakening it
The tooth has recently undergone root canal therapy
You had a dental implant placed and it needs to be covered
A bridge is being placed
The tooth is severely misshapen or discolored and other cosmetic treatments are ineffective
During your examination, we'll be able to confirm all of your treatment options upfront so you can make an informed decision on your care. If you have any esthetic preferences you want us to meet, we'll make sure to keep them in mind as we design and create your restoration.
The Dental Crown Process
Dental crowns require multiple steps to complete, but thanks to our office's advanced technology, we can streamline their creation in ways that other dental practices often do not.
For starters, we'll examine your mouth and confirm if a dental crown is the best way to resolve your issue.
We'll then prepare your tooth to receive the crown by removing a very small amount of enamel. This way, it will align perfectly with your neighboring teeth and keep the bite even.
From there, we'll capture an impression of your tooth and gum line, then bring it to our CEREC device where the crown will be fabricated in-house. This process takes about an hour or so to complete.
Once the crown is created, you'll come back to our office the same day and have it placed. If needed, we'll make any adjustments to ensure it fits comfortably and looks incredibly natural.
Benefits of Dental Crowns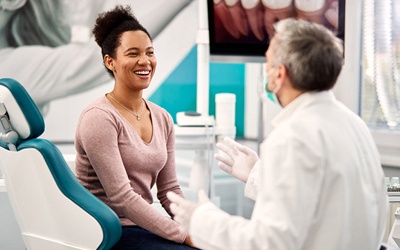 Dental crowns are actually one of the most common restorative treatments we provide at Wayland Dental, and for good reason. After all, they are able to:
Make chewing more comfortable and easier
Prevent oral health problems from getting worse
Reduce the risk of teeth needing to be extracted
Last for 10+ years with proper care
Restore damaged teeth without being noticeable in your smile
Feel comfortable in the mouth (you'll likely forget it's even there!)