Wayland, MA Emergency Dentistry is Available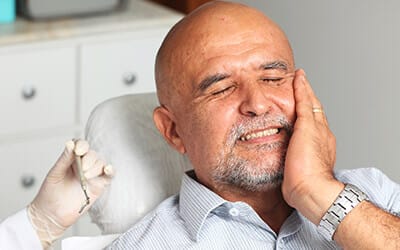 Dental emergencies are typically sudden and inconvenient by nature. If you or a loved one is struggling with severe dental pain or injury, try to remain calm and don't hesitate in reaching out to Dr. Michael Putt and the rest of the team here at Wayland Dental. We do everything in our power to see emergency cases as soon as possible, often on the same day as your initial call. We can also provide guidance over the phone for how to stabilize your condition in the interim, as well as whether or not an emergency room visit is warranted.
So what exactly constitutes a dental emergency? If you're not quite sure, here are some of the most common situations where our team would recommend immediate care:
Partially dislodged tooth
Fully dislodged tooth
Broken/fractured/chipped tooth
Painful toothache
Object stuck between teeth
Lost crown or filling
Jaw injury
Soft tissue injury
Oral bleeding
Patients can reduce their risk of experiencing a dental emergency by exercising caution when eating tough or sticky foods, avoiding chewing ice, using scissors instead of teeth to open tricky packaging, wearing mouthguards when deemed necessary (such as once you've been diagnosed with bruxism/TMJ disorder or while playing sports), and attending routine check-ups and cleanings every six months.
Whether you're in need of urgent assistance or you're simply ready to schedule a check-up, our dental team looks forward to helping patients from Sudbury, MA and surrounding areas achieve and maintain their best smiles. Contact our Wayland, MA location today!