Emergency Dentist — Wayland, MA
Stop Your Dental Pain with Emergency Care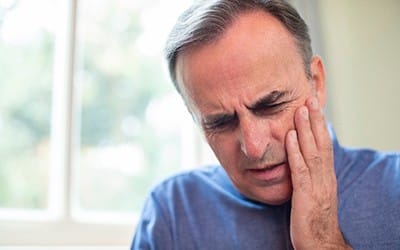 Dental emergencies are typically sudden and inconvenient by nature. If you or a loved one is struggling with severe dental pain or injury, try to remain calm and don't hesitate in reaching out to Dr. Michael Putt and the rest of the team here at Wayland Dental. We do everything in our power to see emergency cases as soon as possible, often on the same day as your initial call . We can also provide guidance over the phone for how to stabilize your condition in the interim, as well as whether or not an emergency room visit is warranted.
Why Choose Wayland Dental for Emergency Dental Care?
Same-Day Emergency Appointments Available
Availability in the Evening for Urgent Care
Walk-Ins Welcome for Dental Emergencies
What to Do in a Dental Emergency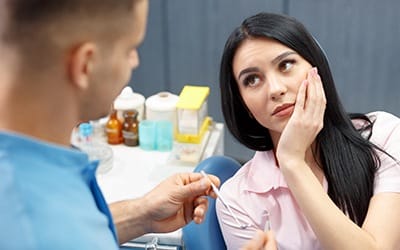 Schedule a same-day visit with us: After you get in touch with our practice, we'll be able to take note of your symptoms, provide first-aid tips over the phone, and get you scheduled for an emergency appointment the same day in most cases.
Complete an emergency exam with Dr. Putt: When you arrive, our front desk we'll make sure to keep your wait to a minimum. You'll be brought to one of our operatories so he can complete an emergency exam and capture digital X-rays.
Review findings and provide urgent relief: After getting you out of any immediate discomfort or pain, Dr. Putt will go over his findings with you one-on-one so you know exactly what is causing your symptoms. Before you leave or complete any treatment, you'll have a clear estimate of your emergency dental care.
Get care and resolve your emergency: Whether you need a dental filling, crown, root canal therapy, or other service to address your dental emergency at the source, we'll work quickly to get you taken care of.
The Most Common Dental Emergencies
So what exactly constitutes a dental emergency? If you're not quite sure, here are some of the most common situations where our team would recommend immediate care. The moment you experience a dental emergency, you should give us a call. Until you arrive at our office, you can learn how to improve your situation and comfort levels beforehand.
Understanding the Cost of Dental Emergencies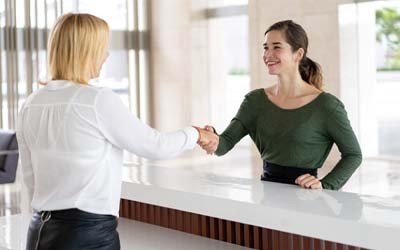 Dental emergencies largely vary in cost mainly because we won't know what is needed until you complete an exam. From there, we can determine if you need a cleaning and dental filling, a dental crown, root canal therapy, or another service. All of these treatments come with their own unique costs. No matter what your needs might be, we will always prioritize getting you out of discomfort and putting you on a treatment plan that addresses your emergency at the source. We also offer flexible financing options and accept nearly all major insurance plans, so you should never let costs get in the way of the urgent care you need.
How to Prevent Dental Emergencies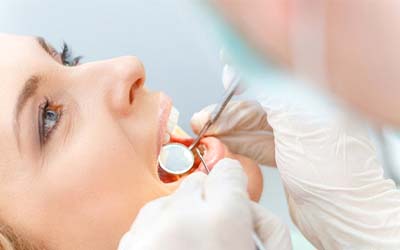 Patients can reduce their risk of experiencing a dental emergency by exercising caution when eating tough or sticky foods, avoiding chewing ice, using scissors instead of teeth to open tricky packaging, wearing mouthguards when deemed necessary (such as once you've been diagnosed with bruxism/TMJ disorder or while playing sports), and attending routine check-ups and cleanings every six months.