Porcelain Veneers Transform Smiles in Wayland, MA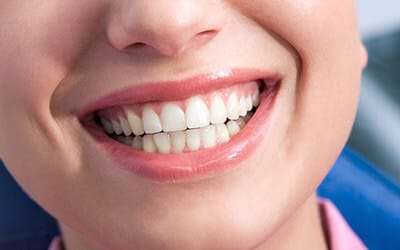 Teeth can shift out of place, appear too long or too short, and have intrinsic stains that are difficult to remove. With porcelain veneers, Dr. Putt can completely redesign your smile, improving the size, color, and alignment of teeth in just two short visits. Are you interested in this cosmetic solution? Patients from Marlborough, MA and surrounding areas are welcome to contact us today and schedule a consultation.
Porcelain has been used in dentistry for ages, but only recently have bonding methods allowed veneers to be so thinly crafted. Today's porcelain veneers are about the thickness of a fingernail, and once bonded to the teeth, they actually strengthen tooth surfaces. Additionally, porcelain reflects light like natural enamel and resists stains.
The porcelain veneer process often takes just several visits. Dr. Putt will discuss your goals and concerns and then design veneers that address all of your dental issues. At your next appointment, he bonds the veneers to your prepared teeth, and you leave that same day with a radiant, new smile.