Porcelain Veneers in Wayland, MA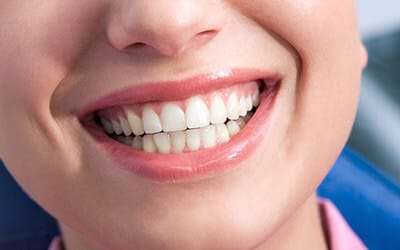 Teeth can shift out of place, appear too long or too short, and have intrinsic stains that are difficult to remove. With porcelain veneers, Dr. Putt can completely redesign your smile, improving the size, color, and alignment of teeth in just two short visits. Are you interested in this cosmetic solution? For porcelain veneers, Wayland and surrounding area residents are welcome to contact us today and schedule a consultation.
Porcelain has been used in dentistry for ages, but only recently have bonding methods allowed veneers to be so thinly crafted. Today's porcelain veneers are about the thickness of a fingernail, and once bonded to the teeth, they actually strengthen tooth surfaces. Additionally, porcelain reflects light like natural enamel and resists stains, so you can look forward to having a white and natural looking smile for 20 years or more.
How Porcelain Veneers are Designed and Bonded
The porcelain veneer process often takes just two visits with your cosmetic dentist in 01778. At your initial appointment, Dr. Putt will discuss your goals and concerns and then design veneers that address all of your dental issues—chipped or broken teeth, slightly crooked teeth and misshaped teeth to name just a few.
In addition to x-rays, molds, photographs and the measurements of your mouth that we take, your input is a critical component to the success of your new smile with porcelain veneers. Some patients find it helpful to bring pictures of family, friends or even celebrities who have smiles they admire. Of course, Dr. Putt's goal is to create a smile that fits you, but your likes and dislikes are an important consideration, too.
To prepare your teeth for veneers, a very thin layer of enamel must be filed away. The thickness of this layer is approximately equivalent to the thickness of your porcelain veneers. Removing enamel ensures that your veneers fit evenly alongside your other teeth and don't protrude or look too large in your mouth. In addition, this step creates a tooth surface that is more receptive to the bonding agent that Dr. Putt uses so you can be sure your veneers will stay in place.
Once this step is completed, we'll secure a temporary set of veneers made of acrylic to your teeth. These will protect your prepared teeth and give you a few weeks to adjust to the feeling of veneers before the permanent set is bonded in place.
At your next appointment, you'll receive those permanent veneers. Dr. Putt will examine each individual veneer to make sure the design, shape and color are perfect. Then, he bonds the veneers to your prepared teeth, and you leave that same day with a radiant, new smile.
Caring for Porcelain Veneers
Basically, teeth with veneers require the same dental care as your natural teeth—after all, your natural teeth are in fact still behind the porcelain veneers. Therefore, brush and floss everyday to remove plaque and particles of food. Pay particularly close attention to the area where veneers meet your gum line, because plaque can accumulate here just as easily as it does along your other teeth. In addition, regularly scheduled dental checkups are important so Dr. Putt can check the condition of your veneers and replace any that may be worn.