Wayland, MA Sports Mouthguards Are Available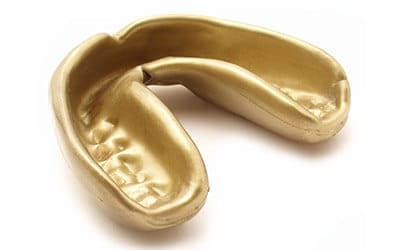 If you're a seasoned athlete (or the parent of one), then you surely understand the importance of wearing helmets, knee pads, and other protective gear. What about a mouthguard, though? Sports injuries are one of the most common causes of dental damage, with nearly half of these incidents involving the face in some way, shape, or form. That's why it's so critical to wear one of these oral appliances when participating in an athletic activity where physical contact of any kind of possible. Instead of relying on a one-size-fits-all mouthguard, contact Wayland Dental today to discuss the possibility of receiving a customized model from Dr. Michael Putt and his team. Being a big hockey fan, Dr. Putt knows the importance of wearing this important piece of equipment!
A mouthguard is a piece of athletic gear that's designed to fit over your teeth and provide valuable protection for your lips, tongue, and overall face as well. In fact, studies have suggested that wearing a mouthguard can even reduce the severity of a concussion. Our custom mouthguards are comfortable and easy to wear, allowing patients to breathe easily and speak clearly. Special mouthguards are also available for patients who have braces, dentures, or a protruding jaw that needs extra accommodation. Your safety and satisfaction is always our top priority here in Wayland, MA!
Before the playing season starts, patients from Framingham, MA and surrounding areas are encouraged to reach out to us. Bring your current mouthguard and discuss any problems or concerns you may have with Dr. Putt – he and the rest of our team are here to help.