Our Dental Technology in Wayland, MA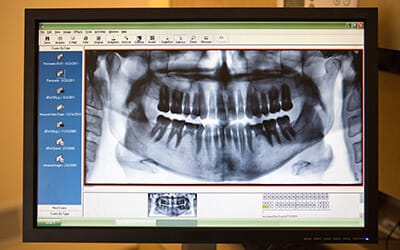 The dental world is constantly changing to include the latest in advanced tools and techniques, all of which are designed with one goal in mind – giving patients a better care experience that yields stronger results. At Wayland Dental, Dr. Michael Putt and his staff are dedicated to staying at the forefront of this wonderful growth. Our office is outfitted with modern technology that aids us greatly in diagnosing and treating all sorts of dental conditions, and patient comfort and convenience are improved as well by their use. Patients from Waltham, MA and surrounding areas are encouraged to contact our Wayland office today and schedule a first appointment!
Digital X-Rays
X-rays have been a vital part of dental care for many years now, but the traditional film technology used to capture them came with several downfalls. Images couldn't be viewed properly for hours – instead, they had to be developed in darkrooms with hazardous chemicals and then stored in bulky filing cabinets that took up too much space. Additionally, the radiation exposure patients had to experience was concerning. Today, our team is proud to offer a much-improved diagnostic experience with digital X-ray technology! This tool offers numerous benefits and advantages to our patients here in Wayland MA, including:
The X-rays we capture are instantly transferred to our computer system in a matter of seconds, no waiting required.
The digital nature of the X-rays allows our team to magnify them, rotate them, color-code them, and more in order to better educate the patient on the status of their oral health.
The lack of physical storage for digital X-rays makes them more environmentally friendly.
The files can easily be transferred to insurance companies or outside specialists without a hitch.
The amount of radiation exposure is reduced by up to 90% when compared with the traditional method, making digital radiography much safer for our patients.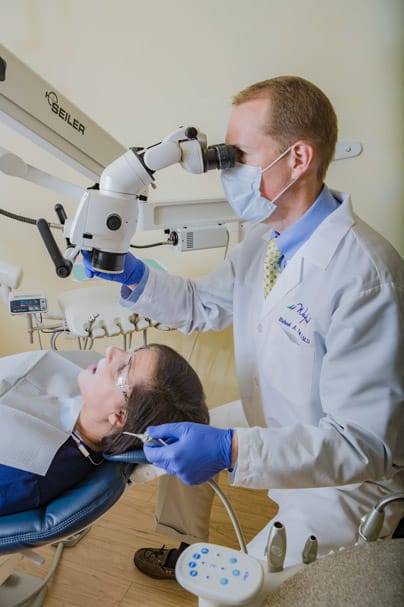 Digital Impressions with CEREC
Older patients surely remember the messy, "goopy" impression materials that had to be used in order to create a reliable smile model. Today, this is a thing of the past at Wayland Dental. With the help of CEREC, Dr. Putt can take digital images of the tooth or teeth in question and use these to design your new restoration with an ideal amount of detail and accuracy. The patient is able to stay much more comfortable throughout the procedure with this method, and the chances of any "retakes" being needed is significantly reduced.
Soft Tissue Laser
Laser dentistry with AMD Picasso technology provides patients with a much safer and more comfortable treatment experience overall. In addition to relying on traditional techniques, Dr. Putt can combat periodontal disease, treat ulcers, recontour the gum line, and more with very little bleeding, discomfort, or healing time required. The laser allows our team to preserve more healthy gum tissue, and its sterilizing nature effectively kills bacteria and lessens the risk of infection overall.
Planmeca ProMax
Sometimes, our team is in need of even more precise and in-depth images of your unique smile for treatment purposes. In these cases, our state-of-the-art Planmeca ProMax system can exceed expectations. The technology uses landmarks in the patient's anatomy to calculate the perfect placement of the device, resulting in ideal X-rays and a dramatically reduced chance of error when performing wisdom tooth evaluation, decay detection, TMJ evaluation, and other necessary services.