November 10, 2019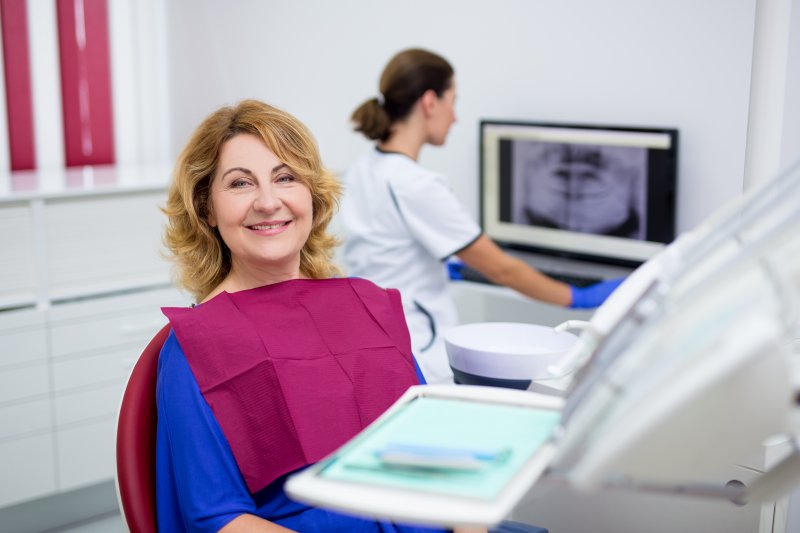 Did you know that more than $100 billion is lost each year due to patients forgoing their dental benefits? This massive amount of money is returned to the insurance company, requiring patients to restart with each calendar year. From the deductible to the annual maximum, everything is reset to "0." If you want to avoid being one of the people who lose hundreds or thousands of dollars each year, find out what you can do to maximize your dental insurance benefits before it's too late.
Benefits: Here One Minute, Gone the Next
If you're not a fan of magic, then you probably won't enjoy the sudden disappearance of dental benefits at the end of each year. When the clock strikes midnight on December 31, everything you've accrued throughout the year vanishes, which means, your benefits do not rollover. As unfair as this seems, this is true for just about any type of insurance.
When you enroll in a plan, you agree to pay a monthly premium, so you're given access to a wide range of benefits to use at any time throughout the year. Since you're paying for it, it is in your best interest to use it, right? With only 2.8% of individuals with a PPO plan reaching or exceeding their annual maximum, it's safe to say that most people are throwing their money away and maybe not even realizing it.
If you want to avoid being one of these people, here's what you can do:
Get Not Just One But Two Dental Checkups & Cleanings
Regular dental checkups and cleanings are beneficial for a variety of reasons, some of which include:
Depending on your insurance company, you will pay little or nothing at all for preventive services, which include checkups and cleanings.
You don't have to wait to keep your teeth and gums healthy. With insurance, you can take care of your oral health now.
The prevention of future problems because of your willingness to be proactive about your dental care.
The reason so many dental insurance companies offer to pay most, if not, all preventive services is because they want clients to take care of their oral health. Should problems arise, this will increase the likeliness that the insurance company will be responsible for paying more for the services you receive.
So, don't wait! Make sure you see your dentist twice a year and take advantage of saving money to do something good for yourself and your oral health.
Make the Most of Your Deductible
The moment you reach your deductible, you are no longer responsible for the majority of your treatment or procedure. Depending on what you need, your dental insurance company will be picking up most of the bill, especially if your provider is in-network with companies like Cigna, Blue Cross Blue Shield, or Delta Dental. If you need a root canal, dental crown, bridge, or even a filling, make sure you schedule it before your end of year dental insurance benefits expire.
Remember, Things Can Change
It's not unusual for your dental insurance company to make changes to your policy each year. From a rise in your premium to the elimination of certain benefits, it happens all the time. While you may be unable to prevent this from happening, you can take advantage of the benefits you currently have. Don't wait until next year to move forward with treatment because, at that time, it may no longer be covered.
Dental insurance is a wise investment if you take the time to make the most of it. Instead of letting your money fall to the wayside and disappear at the end of the year, talk to your dental team about ways you can maximize your policy before your benefits expire.
About the Practice
At Wayland Dental, our team of dentists and staff are ready to care for you and your family's dental needs. Offering kind and compassionate care to patients of all ages, we believe in the importance of preventive care, no matter your stage in life, and so does your insurance company. By offering to cover all or most of your preventive services, your dental benefits make it possible to care for your teeth and prevent future problems from occurring. Learn how to take full advantage of your dental benefits now by contacting us at (508) 651-0500.
No Comments »
No comments yet.
RSS feed for comments on this post.
Leave a comment