June 2, 2020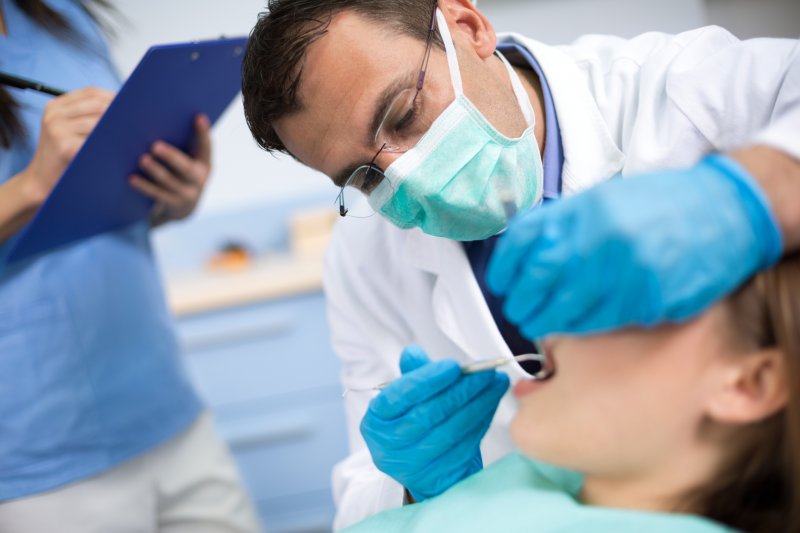 Over the past several weeks, you've probably heard from local dentists and dental associations on how practices are taking all the necessary steps to ensure patient protection during the COVID-19 pandemic. As practices reopen so people can get their routine exams and cleanings completed once again, dentists and their team members are doing more than simply removing waiting areas and providing hand sanitization stations throughout their offices. On top of that, they are purchasing devices specifically designed to create surgically clean air. Learn what this is and how it benefits you below!
What is Surgically Clean Air?
Surgically clean air is a specific type of air that is 99.9 percent free of harmful materials that are either toxic or capable of transmitting bacteria and viruses through aerosols. In the dental office, aerosols are at much higher risk of being produced due to the nature of dental treatments. This includes cleanings, which can result in large amounts of liquid spraying out of the patient's mouth and into the air.
Furthermore, it's possible for patients and dental professionals to bring in pollutants from outside once they enter the office, allowing air that is not perfectly clean to float around the practice and potentially spread disease. That's where surgically clean air purifiers come in.
How Does It Benefit You?
With the help of a highly advanced air purification system, dental offices can ensure that the only air patients are breathing in during their visit is free of harmful bacteria, viruses, dust, dirt, skin cells, allergens, and volatile organic compounds (or VOCs), which include perfumes, air fresheners and other man-made compounds that make breathing more difficult.
With surgically clean air, we can:
Decrease allergy symptoms
Ensure patients have healthier lungs
Improve quality of life during dental appointments
Dramatically reduce the risk of disease transmission
The good news is these dedicated purifiers do not interrupt or modify your dental treatments. Instead, they make them easier to perform for dentists and give you confidence that you're visiting an environment that is truly sterile. It's just another way that dental practices are taking the necessary precautions to prevent the spread of COVID-19.
Why Surgically Clean Air Matters During COVID-19
COVID-19 is capable of traveling through bio-aerosols, a specific type of aerosol that is often produced in dental offices. The more effectively that dentists can reduce the risk of spreading aerosols in their office, the better off both them, their team members and their patients will be during visits. The safety of their patients is a dentist's number one priority, and medical-grade air purification systems are designed to make sure that the air that is breathed is clean and free of any potentially harmful chemicals and viruses.
When it's time for your dental visit, you can rest knowing that the dentist has dental office safety in mind, especially during the current pandemic. Schedule an appointment today to get your necessary exams and cleanings completed!
About Wayland Dental
The dentists at Wayland Dental care very deeply about maintaining the safety of their patients, whether there is a pandemic present or not. Their many office safety protocols work to reduce the number of patients in the office at a given time and prevent the spread of diseases like COVID-19 as well as other harmful viruses and bacteria. To schedule an appointment with them today, you can contact them through their website.
No Comments »
No comments yet.
RSS feed for comments on this post.
Leave a comment