October 21, 2020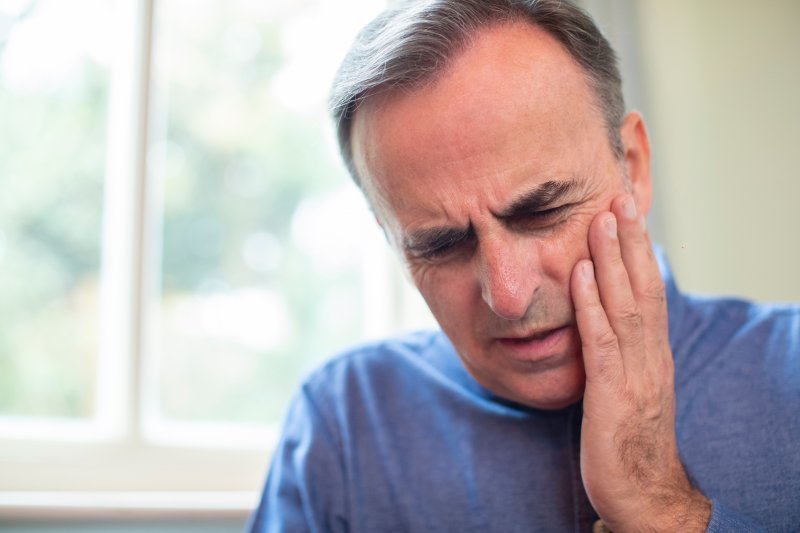 If you've ever had a toothache or experienced a dental infection, you probably know how much discomfort can appear as a result. However, did you ever stop to think about how a toothache could turn into something far more deadly? The next time you experience a toothache in Wayland, don't simply brush it off. Instead, get in touch with an emergency dentist right away. Doing so could save your life.
How a Toothache Can Trigger an Emergency Room Visit
When a toothache appears, it could be a result of an untreated cavity. However, it could also be due to an infection, which is when bacteria reaches the tissue inside and around the tooth. This causes the tooth to become filled with pus, allowing bacteria to thrive.
Just like infections in any other part of the body, a dental infection can easily spread to neighboring teeth and oral tissue. It can even spread to parts of the jaw and lead to the development of sepsis, a life-threatening complication characterized by fever, difficulty breathing, low blood pressure, high heart rate, and mental confusion.
Furthermore, infections in the mouth are in very close proximity to the brain. This can also prove lethal should the infection spread to this area of the body. When a bacterial infection accesses the bloodstream through the pulp of your tooth, it can reach other areas of the body that you may not have expected it to. For this reason, it's always better to be safe, rather than sorry, and get to an emergency dentist as soon as possible.
The Most Common Signs of a Dental Infection
If you are unsure if you have a dental infection, take a moment to consider the most common symptoms below. These include:
Severe tooth pain
High fever
Headache
Fatigue
Dizziness
Lightheadedness
Confusion
Skin flushing and/or sweating
Chills
Facial swelling that makes it difficult to open your mouth, swallow or breathe
Dehydration or reduction in frequency of urination
Rapid heart rate
Diarrhea
Vomiting
Temperature of 103°F or higher for adults (or 102.2°F or higher for children)
What to Do If You Experience Severe Tooth Pain
If your tooth pain lasts longer than 24 hours or becomes severe, you need to get in touch with a dentist right away to schedule a same-day appointment. Additionally, if you notice a fever, facial swelling, have trouble breathing or swallowing, inflamed gums, or experience pain while chewing, do not hesitate to contact your dentist right away.
With a dedicated emergency dentist, you never have to address dental problems on your own. Don't wait another day to address tooth pain, even if you aren't sure if what you're experiencing is a dental infection or dental emergency.
About Wayland Dental
The dentists at Wayland Dental will do everything possible to get you seen the same day as your dental emergency, especially if you are experiencing severe tooth discomfort and fear you may have a dental infection. With decades of combined experience under their belt and modern dental technology in-house, you can expect to get out of pain fast and put on the right path towards recovery. To schedule an appointment, you can contact them through their website.
No Comments »
No comments yet.
RSS feed for comments on this post.
Leave a comment