August 3, 2021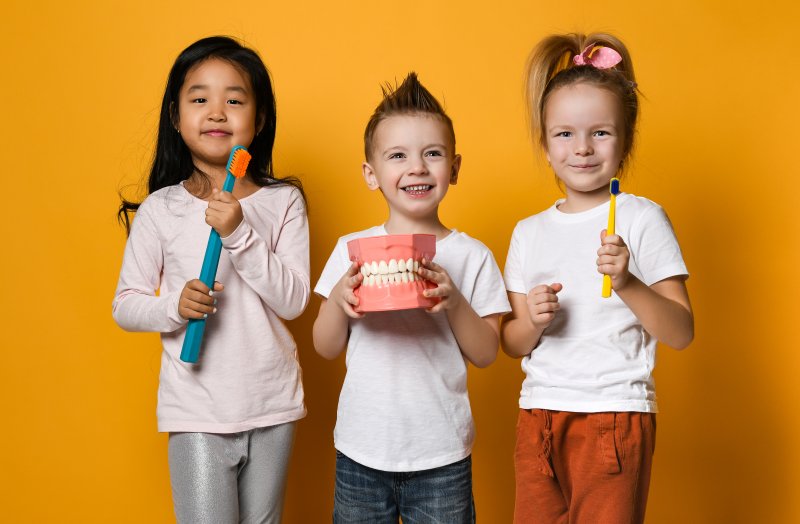 As your child is getting ready to start their new school year, there's a reasonable chance they aren't quite as on top of their oral care routine as they should be. Unfortunately, this can not only increase the risk of experiencing dental problems like tooth decay and gum disease, but negatively impact their academic success. In fact, research has shown that poorer child dental health was significantly associated with reduced school performance as well as social well-being. Today, a children's dentist has four tips worth keeping in mind as you help your child get ready for a new year of learning!
Get Them Scheduled for a Checkup
The sooner you bring them to a children's dentist for an exam and cleaning, the sooner you can breathe a sigh of relief knowing their oral health is fully accounted for. Dentists can not only remove harmful plaque and tartar that builds up on teeth, but they can provide advice on how to improve oral care at home and reduce the risk of dental disease later. They can also recommend preventive treatments that protect them even further, including fluoride therapy, dental sealants, and more!
Establish a Daily Routine Early
Getting a habit established early is crucial to helping your child maintain that habit once they have to juggle obligations like homework and after-school curricular activities. That means making sure they brush their teeth at least twice a day, ideally right when they wake up and right before they go to bed. Performing oral care at the same time every day will make it easier to establish a habit that lasts.
Make Brushing More Fun
A great way to make oral hygiene more engaging is to let your child pick out their own oral care supplies. This includes things like their own toothbrush, toothpaste, and floss. Many products feature exciting cartoon characters and superheroes, giving them something they enjoy to associate with at-home brushing and flossing. Some products even light up, play music, and vibrate to let you know when they have brushed long enough.
Show Them How Much You Care
Brushing and flossing alongside your child is a great way to show just how much you care about their oral health. It also provides an opportunity to help them perfect their routine. This includes the tell-show-do method, a process that involves telling them how to brush and flossing properly, showing them how you do it, then making an effort to ensure they do these habits regularly.
With these tips in mind, your child will be much more prepared to begin the school year and end it without extra cavities or gum disease to worry about. Get in touch with a children's dentist today to schedule their next appointment!
About Wayland Dental
Dr. Putt and Dr. Pines couldn't be more excited to welcome young patients to their practice as they prepare for the upcoming school year. Creating a pleasant and welcoming office environment and being compassionate and caring to all their patients are just a few of their many specialties. To schedule a checkup for your child, feel free to get in touch with them through their website.
Comments Off

on 4 Ways to Protect Your Child's Smile in Time for the New School Year
No Comments
No comments yet.
RSS feed for comments on this post.
Sorry, the comment form is closed at this time.