July 29, 2021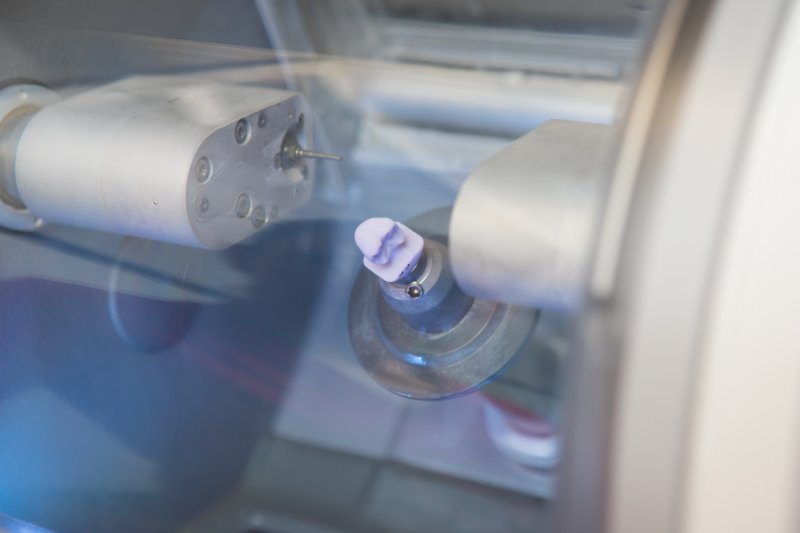 Restorative dentistry has been around for quite some time, and technology within the field has only become more advanced as a result. Researchers have designed many new ways to make receiving dental crowns easier and more comfortable, especially for patients. With the advent of same-day crowns, now people in need of dental repairs can get restorations faster than ever! if you're just learning about same-day crowns for the first time, consider these nine quick facts to know ahead of your next dental appointment.
You Can Get Crowns Much Sooner
Traditional dental crowns generally take about two weeks to fabricate and place. In comparison, same-day crowns only take about an hour, making them eligible to receive the same day that you need them. This makes them particularly use for emergency dental problems.
They're Also Made from Porcelain
The milling machine is powerful enough to break down ceramic blocks into fully personalized dental crowns. Porcelain is incredibly durable, meaning you can expect your same-day crown to last just as long as a traditionally made crown.
You Don't Have to Sacrifice Esthetics
The porcelain used to create them is also quite lifelike, which means you can expect them to blend in with your existing teeth with relative ease. No one but you and the dental office will know you even had the crown placed!
You Can Skip the Putty Material
Same-day crowns use digital software to capture impressions of your mouth, which means there's no need to worry about biting into gray putty material just so a crown can be made!
Modern Tech Ensures the Best Fit
Digital design of the crowns also means it will fit more effectively. For example, you can expect it to remain stable and secure when eating your favorite foods.
That Also Means They are More Comfortable
When a crown is not seated properly, it's easy to tell. For example, the bite can feel uneven, causing discomfort and even issues with the jaw joints after enough time. Same-day crowns help you avoid these issues from the start.
Same-Day Crowns are Just as Versatile
Just because they are made in a day doesn't mean same-day crowns can't be just as versatile. In fact, they can be used to restore teeth that have received a root canal or become chipped, cracked, or permanently stained.
Maintenance is Essentially Identical
All you need to do is brush and floss as normal to keep plaque and tartar from developing on your same-day crown!
Costs are Relatively Similar
Dentists are able to pass the savings on to you since they don't need to rely on the fees charged by a third-party dental lab!
When you want a dental crown that feels better, looks natural, and can be created more comfortably, choose same-day crowns to make it happen. Get in touch with a dentist today to learn more about this exceptional and convenient technology!
About Wayland Dental
Dr. Putt and Dr. Dines are happy to offer same-day crown technology at their office to ensure the most convenient restorative dental care experience possible. Their expertise enables them to create dental crowns that are highly personalized and natural-looking in just over an hour. To schedule an appointment to receive your next dental crown, you can contact them through their website.
Comments Off

on 9 Facts You Probably Didn't Know About Same-Day Crowns
No Comments
No comments yet.
RSS feed for comments on this post.
Sorry, the comment form is closed at this time.